On a hot, sultry May afternoon, of 2020, the founders Ashwani and Rashmie, cobbled up a team to expand the idea that their 13-year-old had come up with – that of channelizing the zeal of the smallest of individual contributors to help the underprivileged. And therein began the process of zeroing in on the name for the project. 12 names, 300+ WhatsApp chats and online feedback later, the name that resonated the most was aidbees.
aidbees – aiding the acts of kindness in a collective manner, just like the bees do. As simple as that. Once you had the name, you needed a logo. And a tagline. Which was an iterative process expanding over 2 months. And this is how it shaped up before it passed the test of relativity, distinctiveness and storytelling – critical pegs in the brand journey.

The logo had a combo-look of a bee and a piggy bank, a bee denoting the collective cooperation and the piggy bank symbolizing the involvement of small individual contributors sharing their acts of kindness. The antennas pointing to what can be visualized as the path to contribute on the platform that is the sum and substance of this whole endeavour. a and b aesthetically placed beside each other making up for a significant portion of the logo symbolizing the platform ending with a funnel at the tail end ensuring that the aid reaches the right entity, passing through the transparent platform of aidbees. The emblem look made it look distinctive and made for a cool social media DP.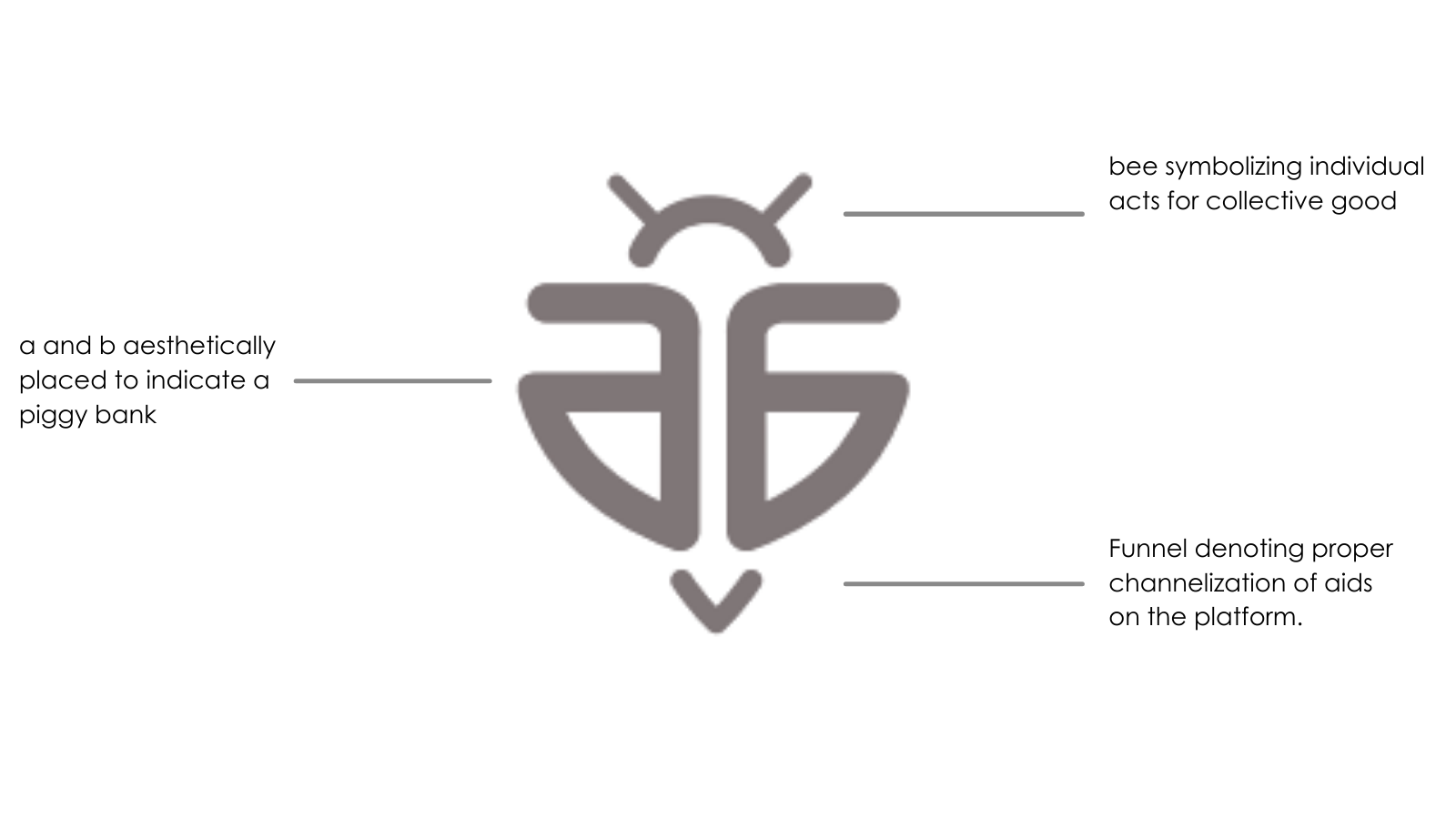 While the general inclination was to settle in for a predominantly green colour logo keeping in mind that the colour is mostly associated with kindness, which is why, maybe, most of the crowdfunding companies have a semblance of green in their logos, the carnation pink was the chosen colour for aidbees as it stood for caring and giving with pure white outlines symbolizing purity. Not to miss that it looked far more youthful.
Last but not the least, the tagline that goes as 'the social kindness platform'. With sharing of acts of kindness purported to be the cornerstone of aidbees, supported by avenues for donation and volunteering, thereby positioning itself as a specialized social media platform, the tagline social kindness platform just fitted in beautifully, to begin with.
And this is just the beginning of the journey.
#Brand #aidbees #Logo #KindnessMatters #Branding #SocialKindness